George Marion, Esq.
What does it take to be a great lawyer?
There's a difference between a good lawyer and a great lawyer—and there's a reason why a great lawyer is often called a counselor. The way I see it is, a good lawyer is well prepared, understands the inner workings of the case, specifics of the law, and how to effectively advocate for their client. A great lawyer is everything aforementioned coupled with the ability to act as a support system. A great lawyer listens to their client's needs and expectations, providing legal counsel with tremendous empathy and the ability to fully comprehend what it is their client is going through. I often represent victims who have been seriously injured, and in some cases, who have lost a loved one, so very much recognize the importance of sincerity, support, sympathy and sound legal advice for my clients.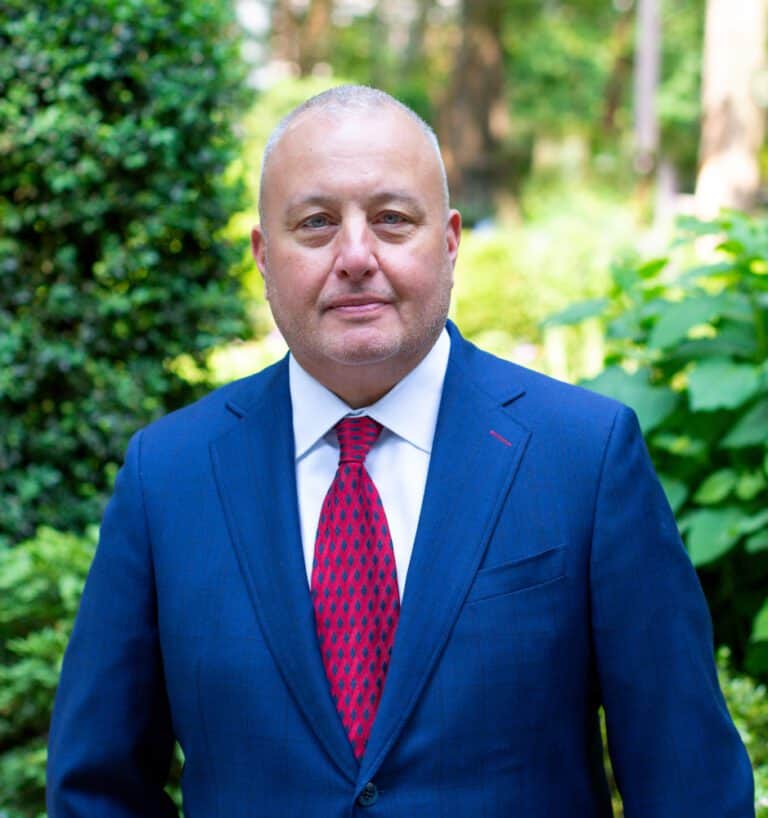 Partner
Bio: George Marion
George S. Marion received his Bachelor of Arts degree from Penn State University and earned his law degree from the Boston University School of Law. He is an experienced trial attorney and is a fellow of the Academy of Advocacy through the Temple University School of Law.
George has litigated hundreds of personal injury cases in Philadelphia and the surrounding counties as well as in the Lehigh Valley and the State of New Jersey. The settlements, awards, and verdicts that he has obtained for clients of Liss & Marion, P.C. are exemplary. George is also a member of the Pennsylvania and Philadelphia Trial Lawyers Associations, the Northampton County Bar Association and maintains his license and certification to practice law in the State of New Jersey.
The experienced lawyers at Liss & Marion can review your case as part of a free consultation to determine how we can help you. Contact Liss & Marion for a free consultation about your legal options.