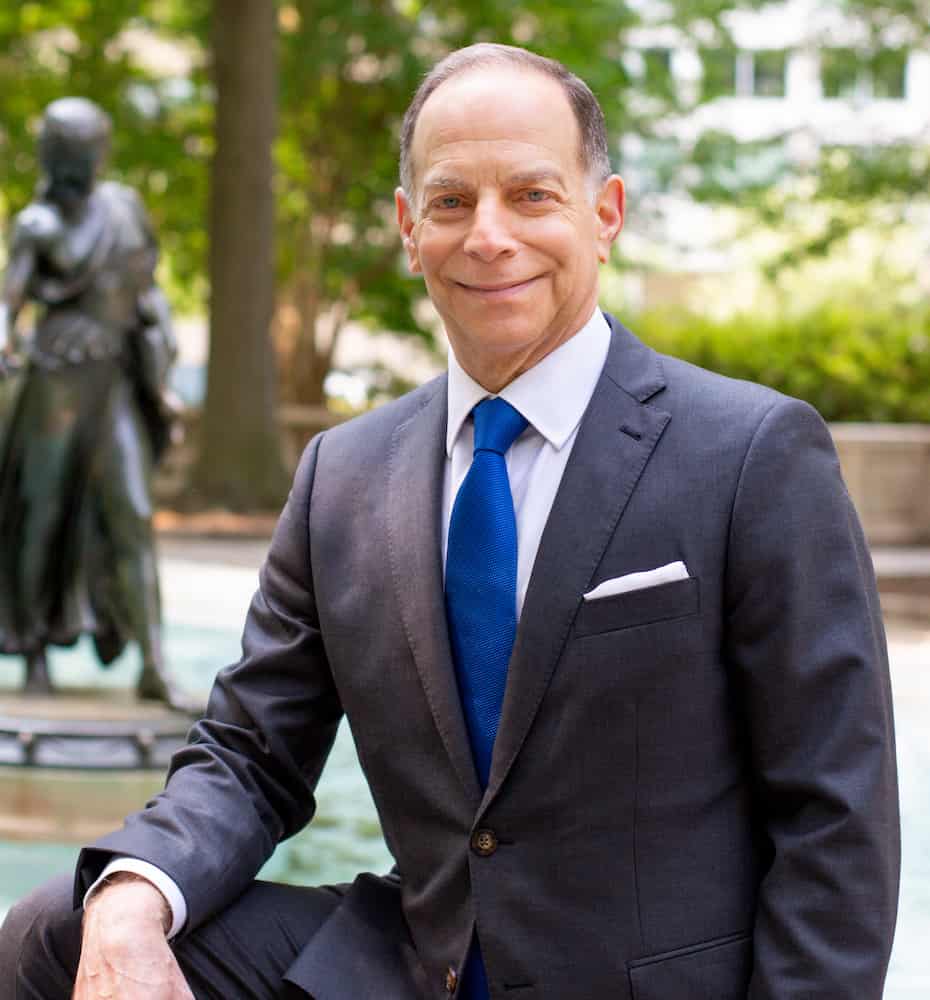 Ricky Liss, Esq.
What is most gratifying about your work?
Without question ‑ the clients! I love seeing the smile on the face of a client when we win their case, especially when they know how hard we had to fight for them to get their compensation.  After a client is injured, they are often further victimized and mistreated by big insurance companies.  I am passionate about representing people who have been wronged and helping them obtain justice.  It's tremendously gratifying when I can help clients recover from their injuries, get the full extent of the monies they deserve, and put their lives back together again.
I'm honored when a client puts their trust in me.  I take that obligation very seriously.  I've had the privilege to represent several generations of families during my many years in practice.  I understand what it takes to protect their rights and to fight insurance companies. We do our best to foster a sense of family at Liss & Marion and ensure that every client is happy with their legal representation.  I'm very proud of our firm's record of success.
Partner
Bio: Ricky Liss
Ricky L. Liss received a Bachelors of Arts Degree from Temple University in 1978, and subsequently earned his law degree from Villanova University in 1981, then was admitted to practice by the Pennsylvania Supreme Court and United States District Court for the Eastern District of PA. He has been a longstanding member of the American Bar Association and the Pennsylvania Bar Association, as well as the American Trial Lawyers Association, the Pennsylvania Trial Lawyers Association, and the Philadelphia Trial Lawyers Association., and is regularly consulted by other lawyers for his advice, expertise, and representation on behalf of their clients who have suffered injuries.
Ricky is a member of the Multi-Million Dollar Advocates Forum which is recognized as one of the most prestigious groups of trial lawyers in the United States. Membership is limited to attorneys who have won multi-million-dollar verdicts, awards and settlements, and has received the Avvo Clients' Choice Award with a "Superb" rating – its highest rating for attorneys.
Ricky is former President of the Abington Chapter of B'nai Brith as well as the honored recipient of the Poor Richard's Award for his charitable service to the community. He has volunteered for Habitat for Humanity and rebuilt homes in St. Charles Parish, Louisiana for victims of Hurricane Katrina, and is a member of Room to Grow, an organization that renovates group homes for those in need, as well as a longtime supporter of the Alzheimer's Association and many other charities.
The experienced lawyers at Liss & Marion can review your case as part of a free consultation to determine how we can help you. Contact Liss & Marion for a free consultation about your legal options.